According to a wee study done by Strava last year, the 12th of January is Quitters' Day, the day that most folk abandon their new years resolutions. We are now over two weeks past that fateful day, and I am still going strong! Mainly because I thought "fuck that!" and chose not to make any... 
Well, not in the traditional manner anyway. I certainly did have a general ponder over the ol' jump from 2018 to 2019, albeit no different from any other Monday to Tuesday through the rest of the year. I also gave myself a pat on the back for managing to stay awake until midnight this year! 
So this year I have decided to focus on the important shit! 
Family, pals, adventures, creativity, calm.
At the end of last year, I was totally knackered and needed a break. I run two small businesses by myself (wooo girl power!), both of which are based from my wee family home in Edinburgh. My work/family/fun/calm balance is a daily adventure. 
Finding that balance isn't always easy for me, but there are a few things that I know that I can do to help my days stay on the brighter side:
Hanging out with my family and pals
Being bright as a button in the morning and getting up early (I'm still working on this one...)
Being part of a community
Setting myself targets- I find making and completing a to-do list ridiculously satisfying! 
It turns out that I'm not the only one that finds these things helpful! The Strava research may be based around folk being active and getting in about their exercise, but I think the numbers are relevant in the wider context. For example, folk that had a pal join them were 22% more likely to be active, and jolly morning people (jolly being optional) are 43% more consistent in their workouts. Those who are driven by community (me!) and joined clubs have 46% more activities. Finally! According to their report, amongst athletes that set a goal, 92% were still going strong 10 months later. Yikes! 
I am lucky enough to be surrounded by the most amazing family, incredible pals, an awesome creative and inspiring community, and have a whole pile of adventures available on my doorstep. These things all keep me on my creative toes and definitely help me keep balanced on the health and happiness front.
Have a peep at different ways you can be more creative too!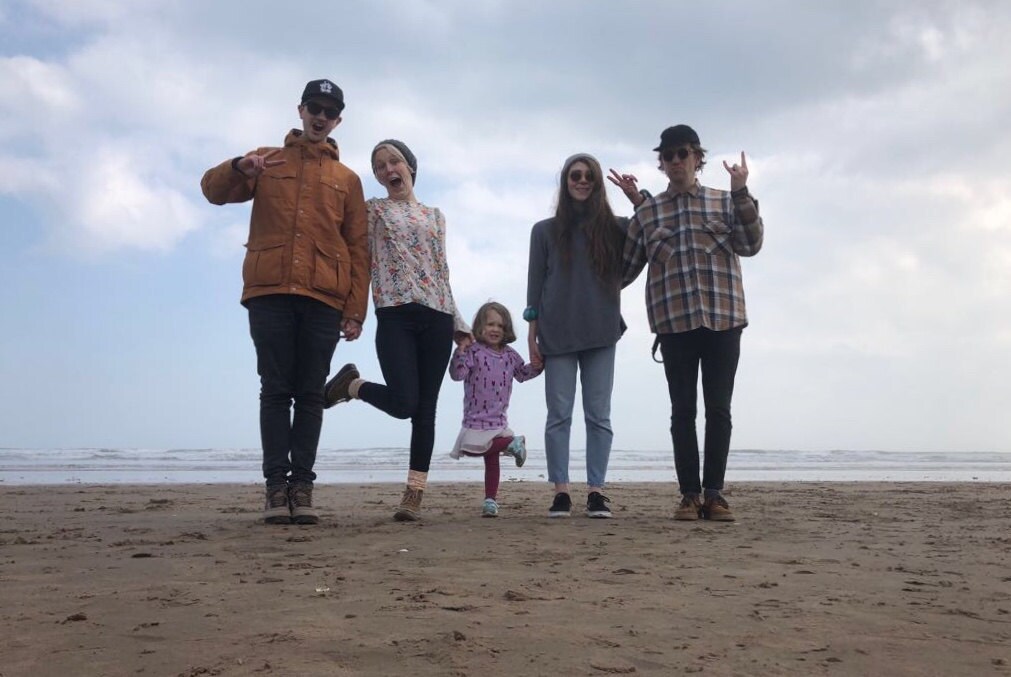 My gang! Family, friends and fresh air in Fife. 
Being part of lots of different communities has shown me how ridiculously inspiring and creative folk can be. I love sharing what I've found and hearing the praise that all of these teeny wee, indie businesses deserve! 
This year (well, and all the other years too) I will be sharing more, reading more, learning more, practicing more! I'll be making the most of my time and doing more sketching. This wee AGB sketch escaped from my doodling paws while I was waiting for a pot to boil the other week...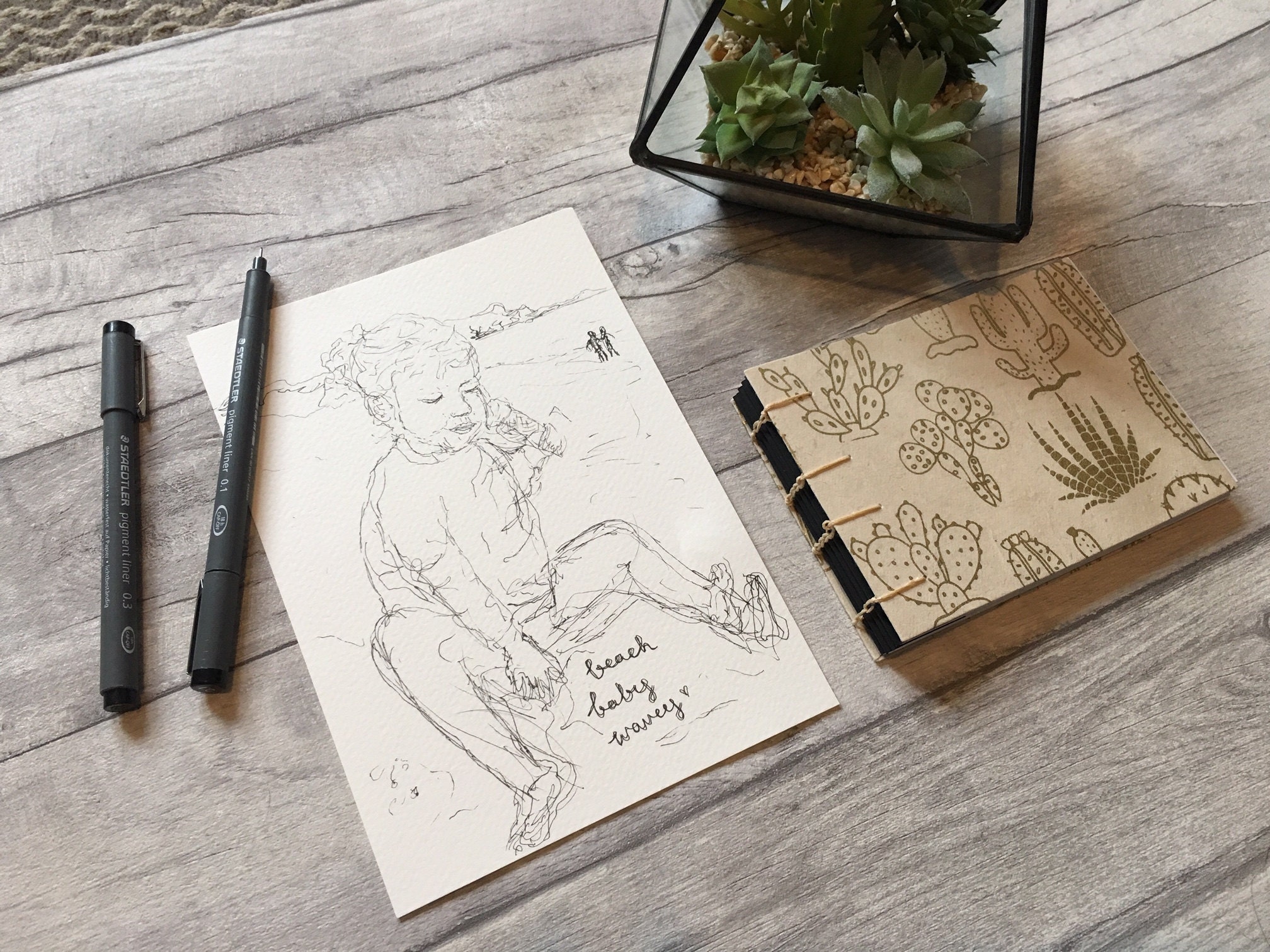 Encouraging myself to keep on my creative toes. Lunch time doodle of beach babe AGB with Megan's sketchbook.
Imagine I did a doodle-a-day?! This could definitely be a reasonable goal. (Although I already appreciate that I will absoultely not commit to a doodle-a-day.)
Before Christmas, I treated myself to the most ridiculously beautiful, wee doodle book. Completely handmade by the very lovely, Edinburgh based, book-binding gal Megan Raine. I am yet to actually draw in it because honestly, it's so beautiful I am reluctant to wreck it! This little Artsy artice tells us precisely why we should keep a daily sketch book! Hmm, perhaps I should reconsider my doodle-a-day ponder afterall...
SO! Occasionally, I will be sitting on my ass doing fuck all when such a thing is required, but otherwise, daaaaang! Let's do this! 
- Katie